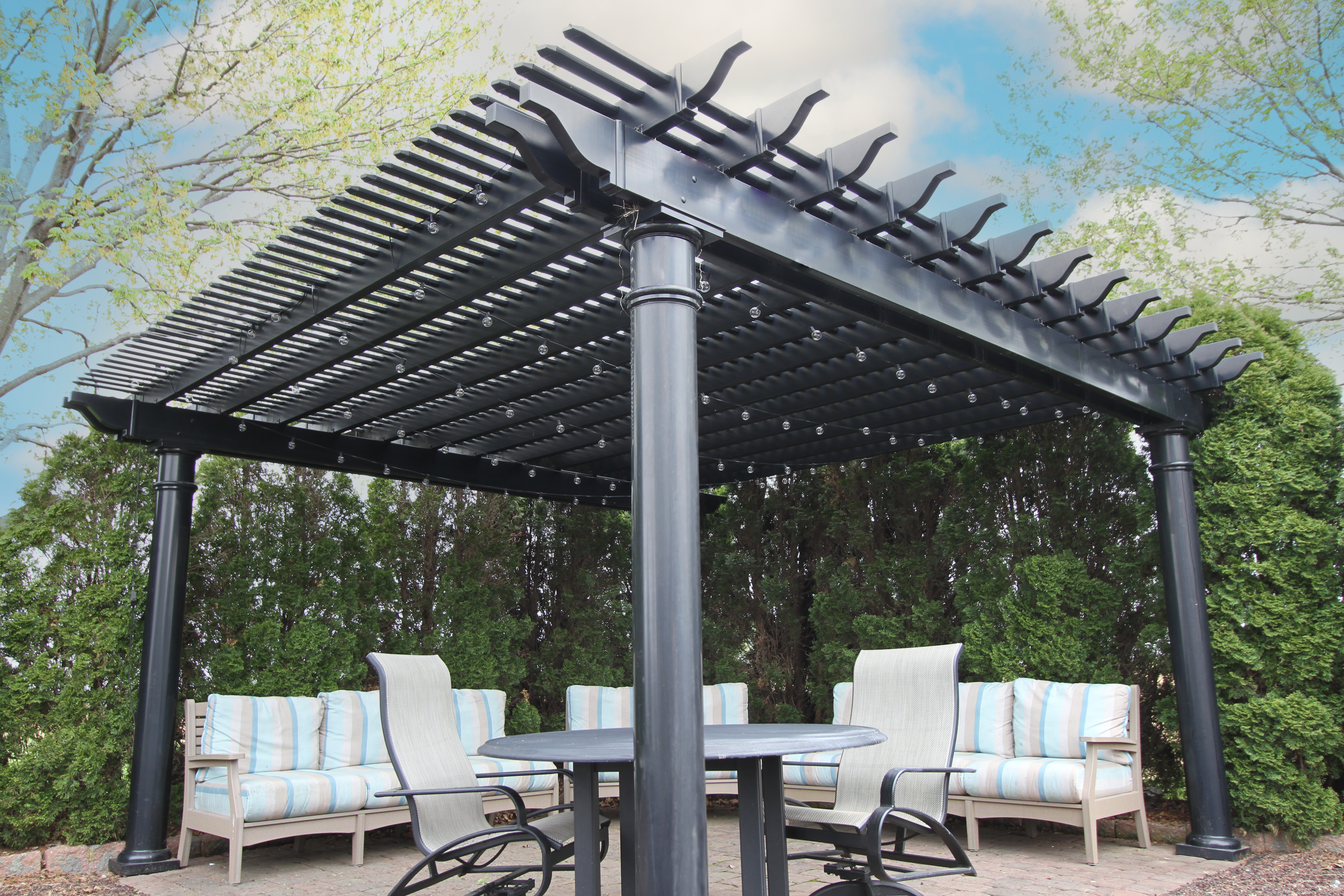 Timeless Style and Casual Elegance
For the past few years, pergolas have been a hot outdoor living item--and for good reason! Combining shade with natural light, they're a perfect place to entertain or relax.

Having a pergola creates a designated space for activity and can section off your yard or deck in a natural way. Pergolas can provide shelter for a seating area, bar, dining table, or even a hot tub. Sometimes they even have swings suspended from the rafters!