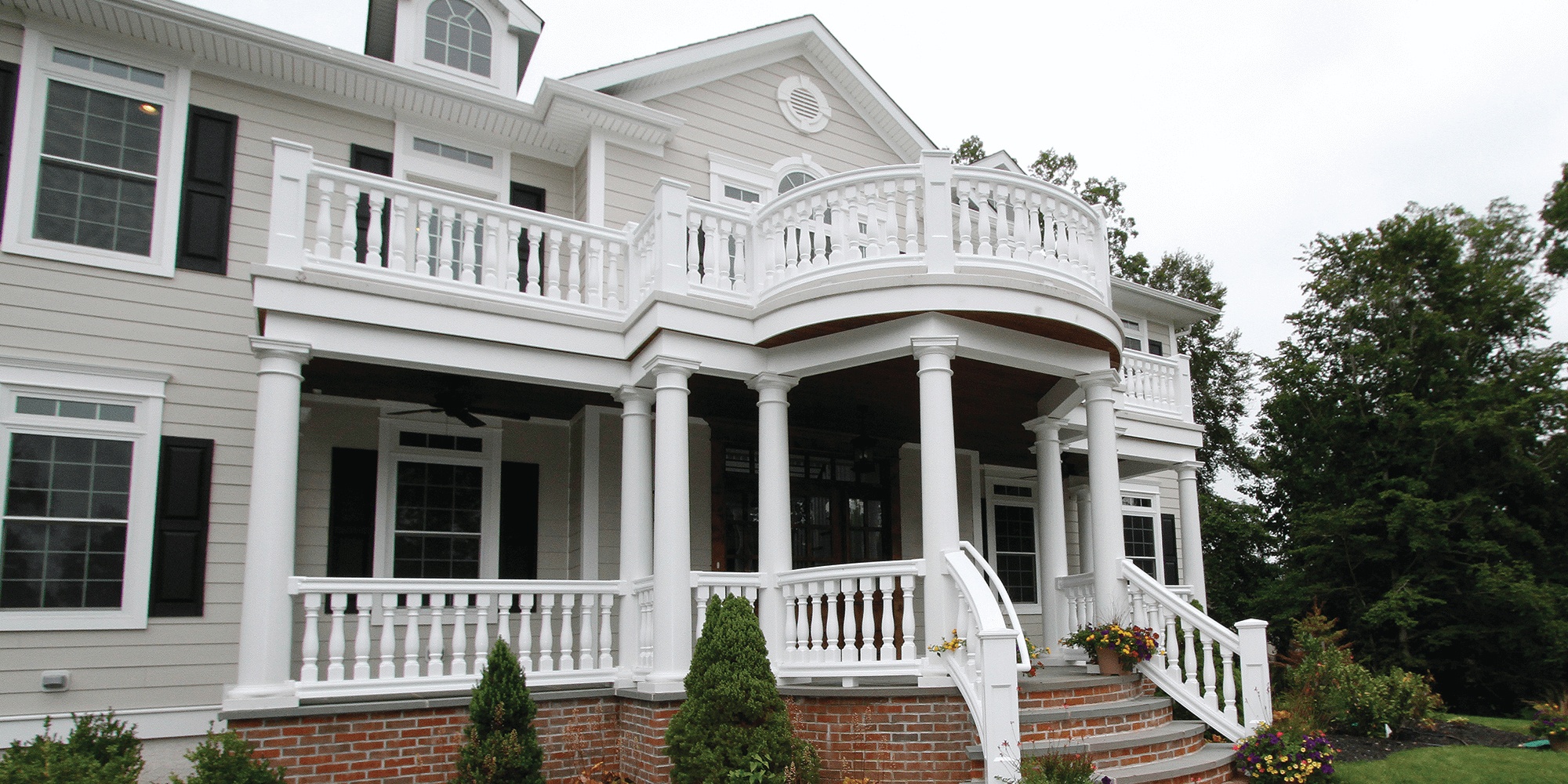 It's Railing!
Creating a picture-perfect porch starts with railing. Railing is the first thing most people will notice, and the railing you choose sets the tone for the rest of the porch. Balusters are one of the railing features that change how the railing is perceived and what kind of statement it makes.
Choosing Your Infill
One of the most traditional "front porch" looks is the turned baluster. Originally done in wood and now replicated in vinyl, these balusters have a timeless look that conjures a feeling of relaxation, front-porch sitting, and friends dropping by for a glass of lemonade. When you add coordinating posts and an old-fashioned ball post cap, you get the full, classic effect. This kind of look works well on older and traditional-style homes.
But not everyone loves the turned baluster look, and it's not right for every home. For a more modern or contemporary house, a square baluster might be a better selection. Square balusters are available in vinyl or aluminum. A white or clay-colored railing with black aluminum balusters is a striking choice that sets your home apart. You can use square posts and flat post caps to complete the modern look.
For an industrial, open look, vertical or horizontal cable railing is another popular option. Cable railing is ideal for contemporary homes, especially when they are surrounded by natural beauty and clear sight lines are important.
Finishing Touches
No matter what railing and balusters you choose, make sure you investigate your options and select well-made railing and balusters that are backed by warranty and fit your home, your taste, and your budget. Then, once you have your selections made, be sure to read our post on furnishing and accessorizing your porch.