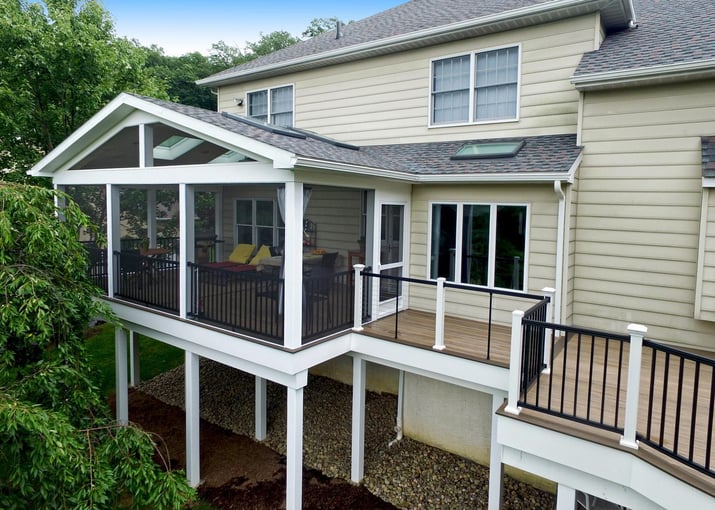 Have you ever seen an outdoor space that makes you stop and stare? Or one that just gave you a feeling of class and elegance? Sometimes it's hard to put a finger on exactly what "works" when it comes to outdoor living spaces, but here are a few ideas.
Here some ways you can bring sophistication to your outdoor space and make it stand out among the many other yards, decks, or porches in your neighborhood.
Upgrade Your Fencing
One subtle touch that adds immediate class to your vinyl privacy fence is deco rails. Many privacy fences are straightforward, with a smooth top and bottom rail and smooth panels in between. But top rails with a bit of visual interest bring a different and more elegant look to your privacy fence. Add a topper like lattice or vertical pickets for another winning touch.
See a difference?
From Boring Wood to Seamless Style
Another great way to class up your deck is wrapping the wooden support posts in vinyl or aluminum that matches your fence or railing. This gives the area a clean, finished look, and, as a bonus, keeps you from having to worry about rotting, painting, or insects like termites or carpenter bees.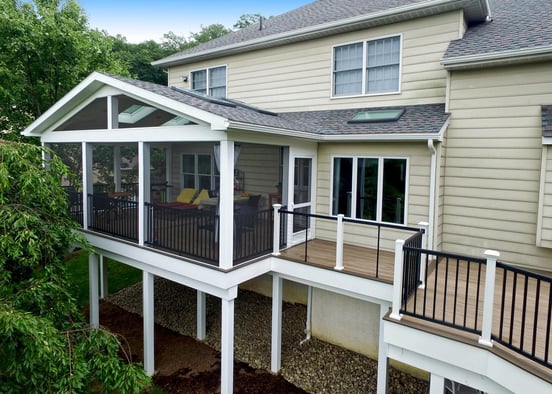 Builder: Keystone Custom Decks
Just Add Lighting
Lighting can go either way. Some deck lighting looks cheap or ill-fitting, but the right lighting can give your deck a gorgeous ambiance and look great whether turned on or off. Accent lights and stair lights are another subtle touch that adds style.
Accent Lighting: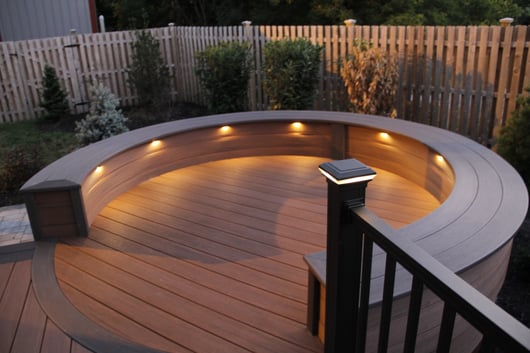 Stair Lighting: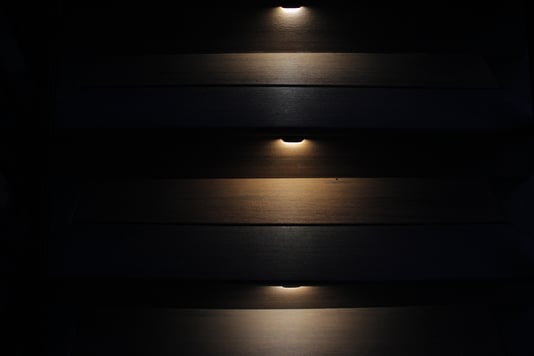 Bringing All the Options Together: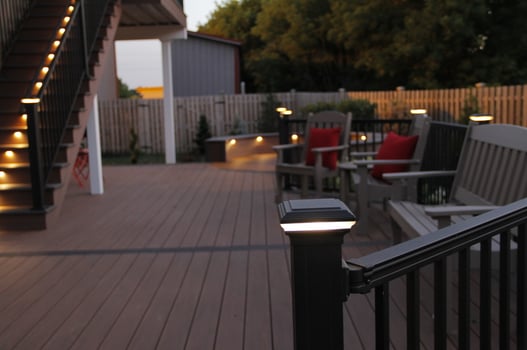 Plant Power
You don't need to have much of a green thumb to make a splash with plants. A few annuals from a garden center and some soil in a planter will add bright spots of color to your space. And if you don't trust your green thumb, some real-looking artificial trees add similar touches of class.