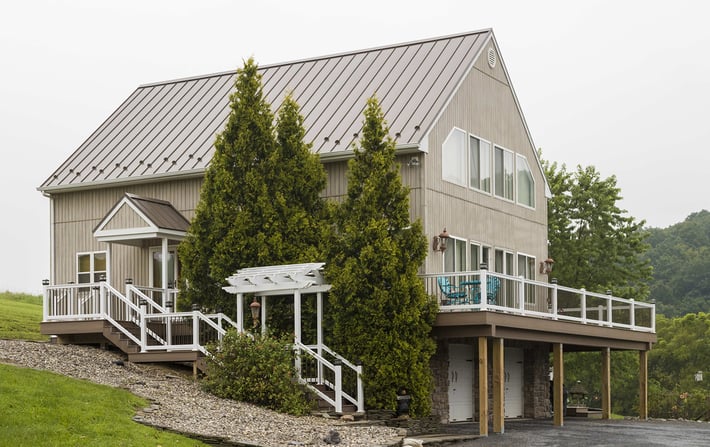 With the arrival of a new year and a new decade, it's time to take a look at what's going to be trending for homeowners in the U.S. as they add or improve outdoor living areas, especially as it involves deck railing.
Based on our industry knowledge and studies (see the end of the post for more info), here's what we see happening in 2020 and beyond.
Clear Views
For homeowners with lake, ocean, or wooded views, thin, non-obstructing railing will continue to trend. Cable infill or glass panels are popular in these locations because they allow for the clearest sight lines, as well as a way for homeowners to immerse themselves in their locations and reconnect with nature.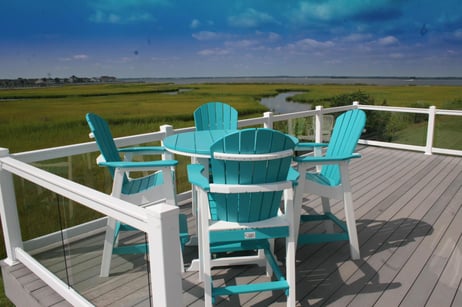 But thin lines are trending all over. Even for folks with more common backyard views, cable and aluminum continue to be popular in many parts of the country, simply because homeowners prefer the industrial metal, streamlined, or rustic look.
Aluminum railing is not the biggest seller in the market, but every year it's taking more share from vinyl or composite as homeowners upgrade their outdoor living spaces.
Color
The most common color for aluminum railing is black, but there is a niche market for white and silver. The good news is, thanks to powder coating, aluminum is available in almost any color.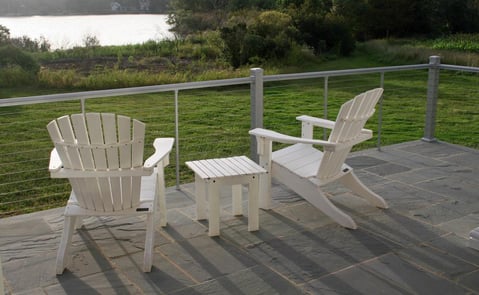 For vinyl railing, white is by far the most common, with tan or almond coming second. And black vinyl is visually interesting and gets a lot of attention when used in something like a picket fence or pergola.
Cost Savings
While aluminum, cable, and glass are trending in many places, wood and vinyl continue to hold their own for homeowners who are looking to save money on railing. Wood continues to be one of the lowest cost ways to add railing to your deck, while vinyl provides a nice balance between affordability and less maintenance.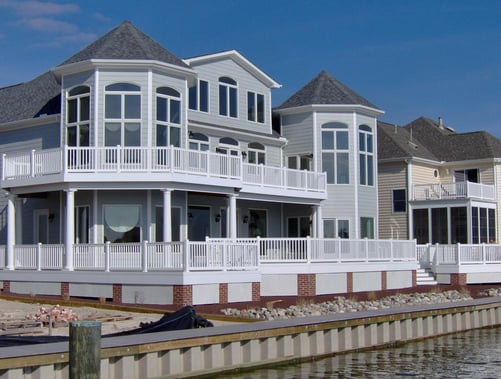 Vinyl also does well in coastal areas where metal needs ongoing maintenance to prevent or remove rust. In homes where vinyl matches the front style, consumers might mix vinyl in the front with cable railing on the back deck in order to preserve the view.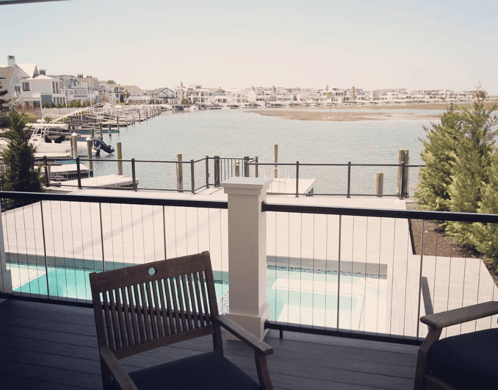 Other Options
There are always trends that come and go. Of course, you never know if they are coming to stay, like aluminum railing, or will fade away in a few years. Hog railing is currently trending in some regions thanks to its rustic farm style. Composite railing also holds a share of the market, although it appears to be losing ground to aluminum.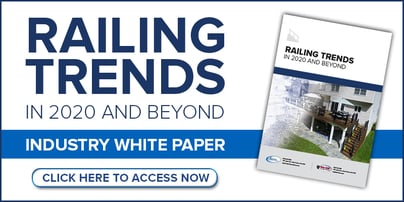 You can learn more about what trends regional LBM dealers are seeing in their deck building markets when you download our industry report, Railing Trends in 2020 and Beyond.