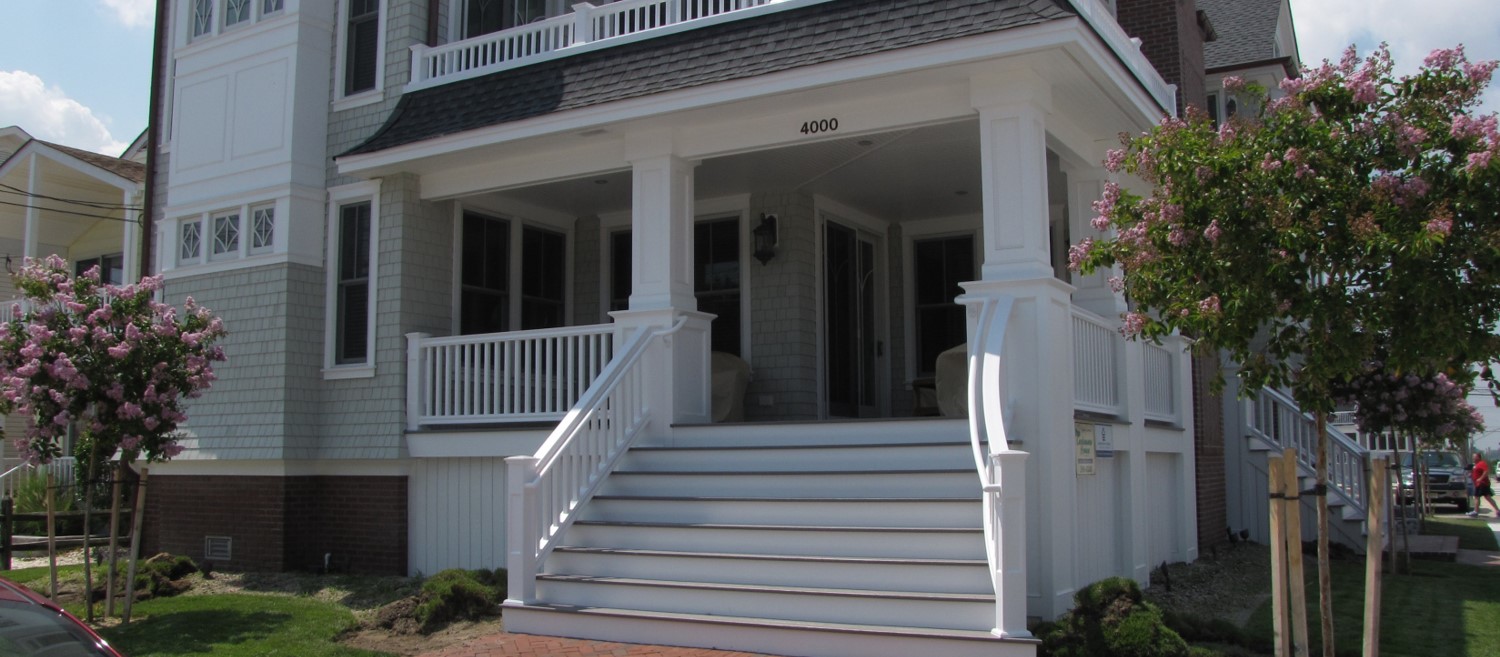 The Americans with Disabilities Act (ADA) changed how businesses handle issues of accessibility for people with mobility issues. Everything from ramp rise to stair depth to door width—and more—are now things that property owners have to take into consideration when building or improving a structure.
Ramps and stairs are common elements in building projects. Handrail is one way to make stairways and ramps safer and easier to navigate and can be required as part of the ADA. Handrail must be smooth and easily graspable, as well as run the complete length of stairs or ramp.
If you're installing a handrail, and you want it to be ADA compliant, here are some things to note before you begin. This is by no means a complete list, but simply a look at the basics:
Handrails are required on stairs or ramps with a rise of more than 6 inches. The rail must run continuously along the entire length of the stairs or ramp, and must run continuously along the interior of doglegs or switchbacks without interruption by newel posts or other obstructions. (Handrails within dwelling units may be interrupted by a newel post).
Handrails should be installed between 34 and 38 inches above the stair tread. If the area is used by primarily by children, handrailing should be 28 inches above the tread, with adult handrails at least 9 inches above to prevent any chance of children getting trapped between the two.
Circular handrails should be 1.25-2 inches in diameter. Non-circular handrails must have rounded edges, a total cross section perimeter of 4-6.25 inches, and a cross section measurement of 2.25 inches maximum. Anything with a perimeter greater than 6.25" must have a graspable finger recess area.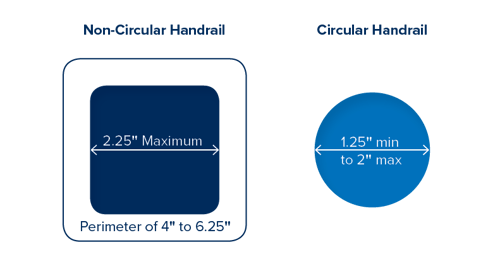 Railing must be installed 1.5 inches (minimum) from the wall or guardrail for sufficient knuckle clearance.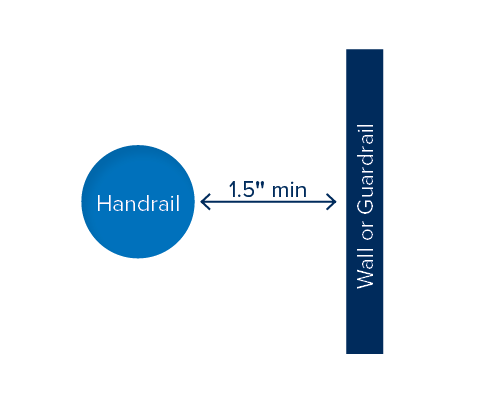 Handrail extensions at the top and bottom of the stairs must return to the wall, a guard, or the floor. Any horizontal portion must comply with regulations regarding protruding objects.
Handrail at the top of the stairway should extend horizontally 12 inches (minimum) back from the first riser nosing. Handrail at the bottom of the stair should extend past the stairway for at least the length of one stair tread.
You can read more about handrail for ramps and stairs, see visual depictions of all of these requirements, and learn about many other rules regarding ADA compliance in this guide. You can also consult the most recent version of the International Building Code.