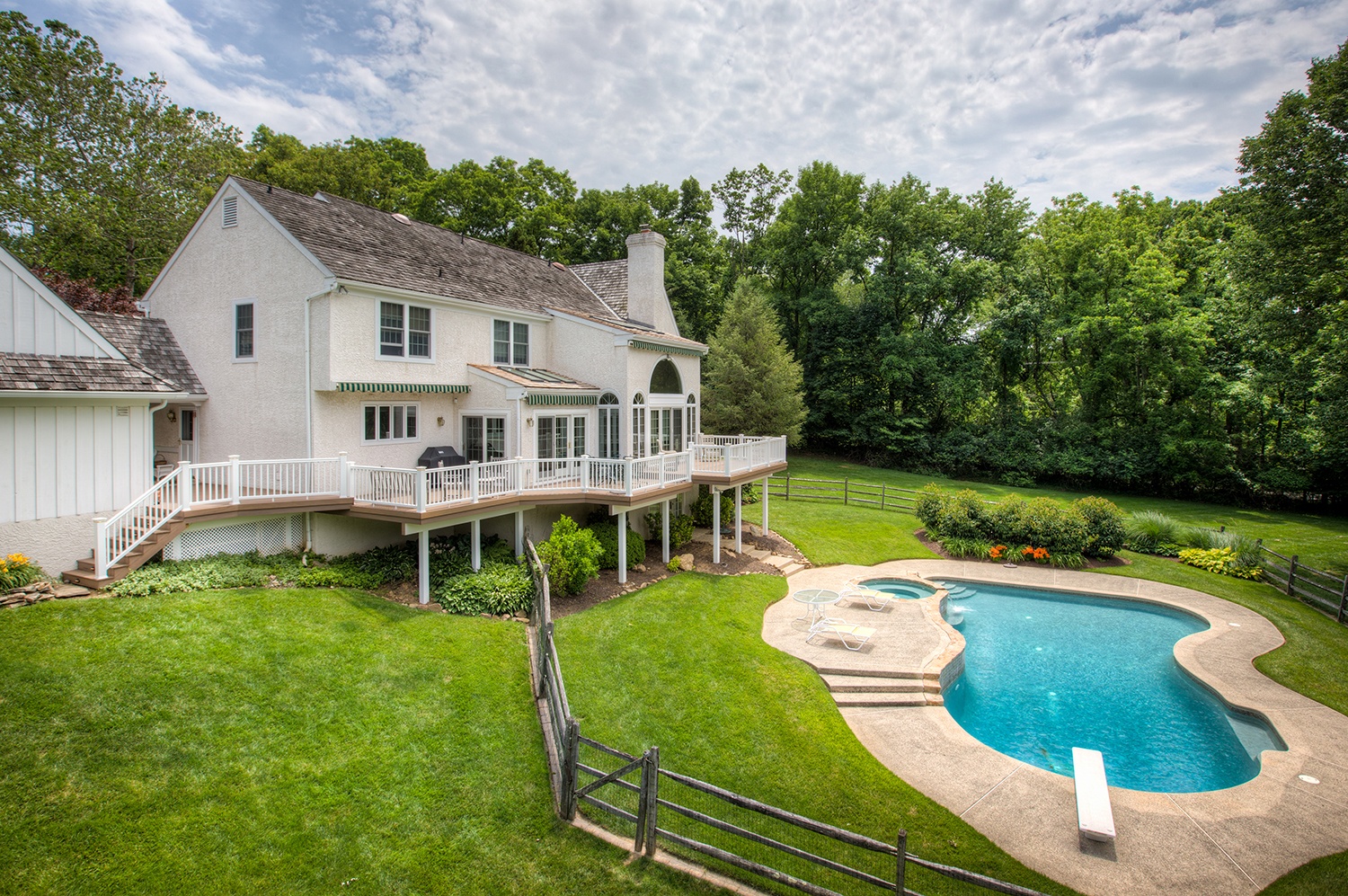 You may not realize it, but there are tons of possibilities for deck and porch railing customization. Mixing and matching colors, styles, and infill gives you a wide variety of ways to get creative with your deck or porch railing.
1) Choose your railing. (When we say railing, we mean the top rail and the bottom rail. We'll get to the infill later). Superior Plastic Products, for example, has five different rail choices.
There are a couple of questions you can ask yourself to help narrow down the options.
Do you want your railing to be flat on top, or have a curve? The flat top railing is popular because it serves as a natural place to rest a drink—kind of like a mini countertop. Except for our 7000 Series, all of Superior's railings are flat on top.
What kind of railing profile works best with your home's style? For small spaces, choose a slimmer railing. For large installations, a prominent railing (like our Balustrade series) is a better choice. Medium-sized railings are classics that work almost anywhere.
And finally, which profile do you like best? Which suits your tastes? Which coordinates well with your other outdoor living décor?
2) Choose your color. Depending on the rail you choose, you could have multiple color options. Think about the colors that would blend best with your home or your general surroundings.
White is always a classic, but black, almond, or clay are distinctive choices that'll make your railing stand out. One of those three colors might also be a more natural match for your home, depending on your architectural color choices.
3) Choose your balusters or infill. (Infill is the general name for the spindles, posts, or glass panels that go between the top and bottom rail.) While the different rail profiles aren't noticeable until you're standing near the deck, infill is visible from a much greater distance and gives the railing its character.
Options for infill include:
Classic vinyl balusters that look like turned wood (in several styles)
Square or round balusters in vinyl or aluminum
Glass panels
Each baluster brings its own style, so once you've chosen a railing, make sure to check which infill is available and think about the statement you want to make. Modern? Bold? Traditional?
4) Choose your post caps. Post caps are the finishing touch on any railing. The elegant New England caps are classic and unobtrusive. Ball caps are traditional and pair well with turned balusters. Basic flat caps work with any style. Spade caps have a very distinctive look.
Who knew there were so many options? But once you've made your choices, you'll have a custom railing that's designed specifically to your tastes and surroundings.