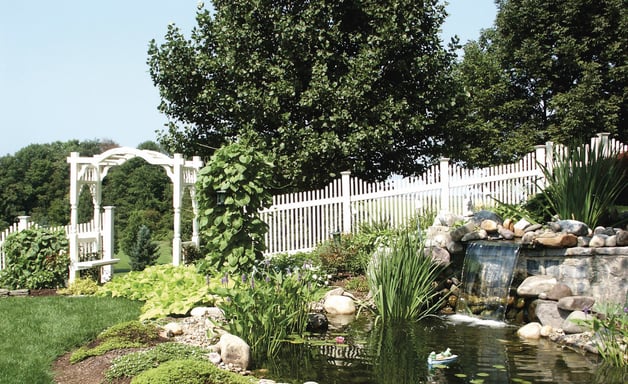 It's spring, and outdoor improvement projects are happening everywhere you look! Weeding, planting, digging, raking out beds—everyone in the neighborhood seems to be doing something. With so many people spending more time at home, gardening (both vegetable and flower) appears to be exploding in popularity.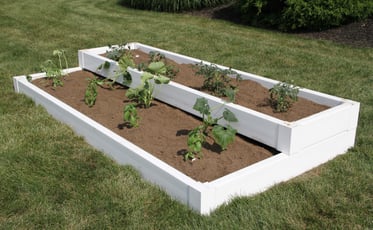 Gardening with Raised Beds
Growing your own vegetables can be a fun family activity and picking produce from your own garden can be incredibly satisfying. One way to get started is with raised beds. These beds give you the opportunity to place your garden in the most convenient spot and fill the bed with ideal soil, rather than trying to make your yard soil conducive to gardening. Using a raised bed, you can grow all the plants you'd normally grow in a garden, although plants that take up more room (like watermelons!) should probably start in the raised bed, with vines and fruit on the ground next to the bed.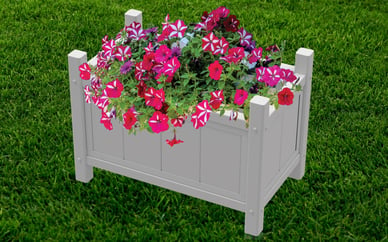 Planters for Small-Sized Success
In a smaller space, planters can provide a wonderful way to grow herbs. Most herbs don't require much room and are simple to grow in boxes. Rosemary, basil, thyme, or parsley can be grown in planters on your deck and trimmed whenever you need some fresh herbs for dinner.
You can also add peace and tranquility to your outdoor space with plants. Flowerbeds and trees around your property give you a way to add greenery, but what about on your deck or next to your front door? What about plants that need a structure to grow on?
That's where planters, arbors, and trellises come in!
Planters are the best way to make your plants portable. Take them with you onto your deck. Style them in groups of various sizes for visual interest. You can add flowers, green plants, herbs, and even a climbing plant if you get one with a trellis attached (bonus privacy screen!). Planters add pops of color and relaxing greenery to places where beds just aren't practical.
You can get planters made from almost any material. Consider one that requires little maintenance and that won't splinter or rot. A planter that disintegrates will leak dirt all over your deck, require you to replant, and then you'll have to dispose of whatever bits of the planter remain. Ceramic, vinyl, or terra cotta planters will last for decades.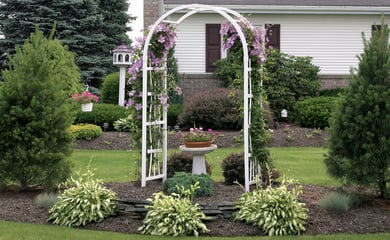 Put Arbors and Trellises to Work
Arbors and trellises give you another way to use plants: go vertical! Lots of plants like to climb and a structure lets them do so. Honeysuckle, wisteria, morning glories, and clematis are climbing flowers, and even roses and hydrangeas have climbing versions. These colorful vines can be grown from a small starting patch as long as they have room to move upward. Vegetables like beans and tomatoes can also benefit from a support structure, and planters with attached trellises would also work well for those.
Using gardens, flowers, plants, and trees to bring beauty to your space, whether small or large, helps with relaxation and gives you activities outdoors. For newbies, just a plant or two is a great place to start. For more experienced gardeners, adding some new pieces can take your yard to the next level.

Enjoy your spring!