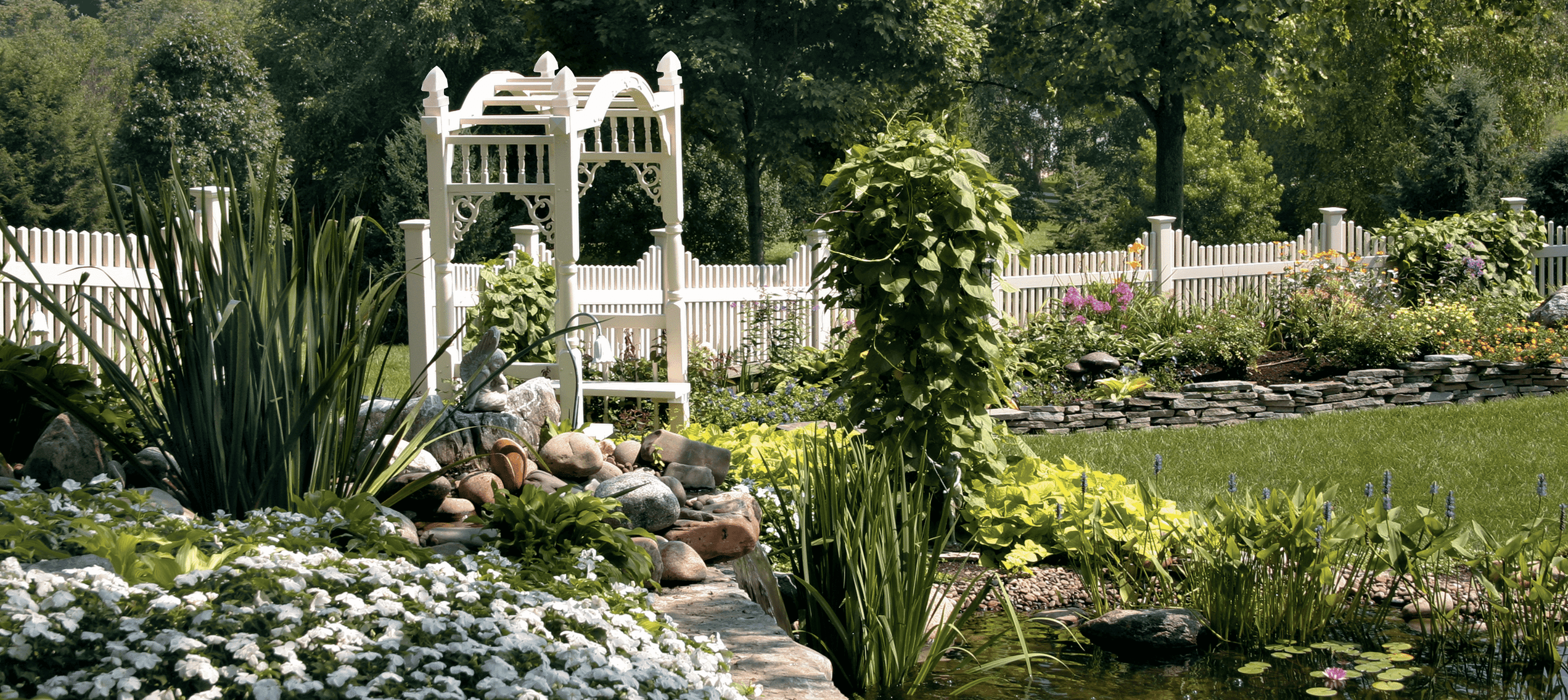 When the weather gets warm, there's nothing like spending some time outdoors. Breathing fresh air, watching the kids play, letting the dogs run—who doesn't love it?
But are you really maximizing your outdoor space?
Do you have a yard, but don't know exactly what to do with it?
Here are some tips for creating a low-maintenance garden getaway that gives you the oasis you're looking for.
1. Strategically employ planters
Planters are perfect when you don't have a lot of room for plants, or when you don't have a lot of sun or the appropriate soil. Use planters for annuals or perennials and move them to the places that work best. Line your deck with planters. Place in clusters in the corners of your patio. Never underestimate the ability of flowers and plants to make your backyard feel like a garden getaway.
2. Use raised beds and cold frames
If you're not ready to commit to a big garden, or if you know there's no way a garden will grow in your yard, try a raised bed. These beds can be filled with the perfect soil from a garden center and renewed every year with fertilizer. That means that you'll get great growth year after year. Position these raised beds in your ideal configuration, or stack them to maximize your space!
For an early start, or additional space to grow, a cold frame adds its own charm.
3. If you have the space, install a pergola
Not everyone has a deck or yard that's big enough, but if you do, a pergola creates a wonderful shaded space for dining or entertaining. It combines the best of the indoors with the best of the out!
4. Choose the right lighting
Harsh lighting ruins the mood and makes your space feel hostile. Instead of floodlights, try path or walkway lights, strings of white lights, and even deck rail post-and-cap lighting. A combination of soft, warm lighting styles will make your space livable—and beautiful—after dark.
5. Create a dining area
Eating outdoors is always a treat. A dining table under a pergola makes an ideal spot to entertain friends, but for messy barbeques, hotdogs, and kids, nothing beats an old-fashioned picnic table. (Vinyl picnic table bonus: it's so easy to wipe down!)
6. Consider an arbor
An arbor is like a welcoming, elegant gateway to your yard. If you have a path, consider an arbor to arch over it. Alone or paired with climbing vines, the arbor brings style to your outdoor space.
7. Try a trellis
If you have a sunny spot, flowering vines like clematis and morning glory are easy and inexpensive to grow. Use a trellis to support their climb and you'll get a gorgeous flower show every year.