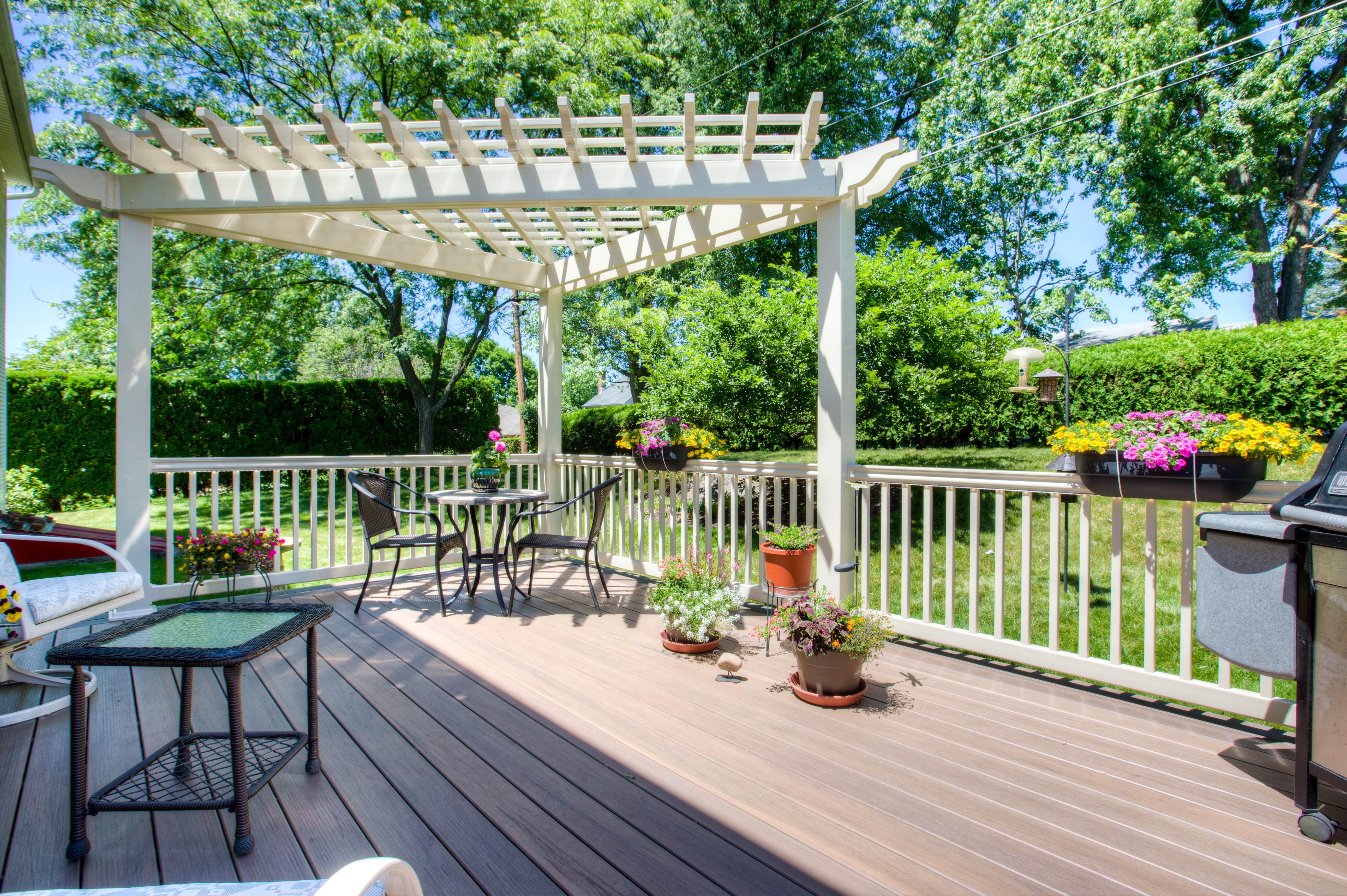 Vinyl fencing and railing are just part of the picture!
Vinyl fencing and vinyl railing are the most common uses for backyard vinyl. In any neighborhood you visit, you'll probably spot a vinyl privacy, picket, or yard fence, and you'll notice vinyl railing on decks and porches.
But there are other ways to use vinyl in your yard that will coordinate with your existing vinyl or simply look great on its own. While wood has its place, the nice thing about vinyl is how clean and neat it looks. And it retains its good looks with just minimal cleaning, instead of ongoing painting and maintenance.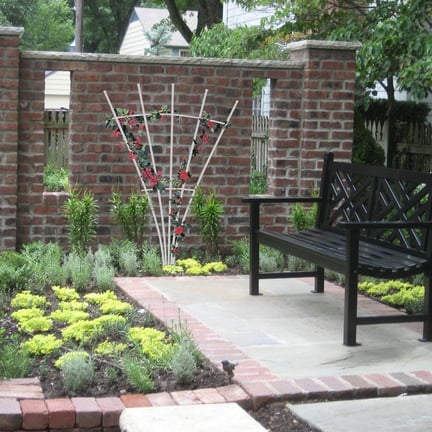 Trellises
When you have your garden or yard layout established, you can think about adding one (or more) of these vinyl pieces to your yard. A white trellis blending into a white vinyl privacy fence really makes your colorful climbing flowers pop! But you can place a white vinyl trellis anywhere for a more distinctive look than a wooden one.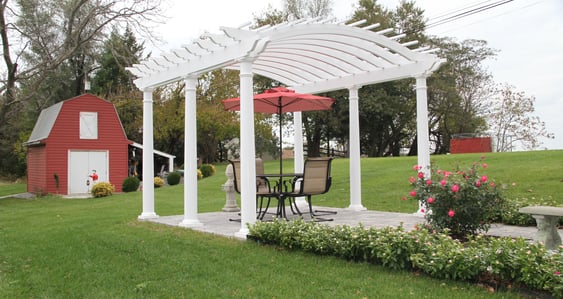 Pergolas
Pergolas continue to grow in popularity and vinyl is a wonderful material for making them. Vinyl structural pergolas (the kind with aluminum reinforcement channels inside) are strong and stand up to weather conditions like snow or wind.
White vinyl is the most popular color, often because it matches railing or other backyard vinyl, but for a truly unique look, black or clay vinyl make for a stand-out pergola. A black pergola paired with white deck railing and black balusters would give any entertaining space a dramatic flair.
Cold frames and planters
Both cold frames and planters provide good-looking places to house plants. Cold frames look great with herbs or small shrubs, while planters are a great choice for flowers. These vinyl pieces will last for years while coordinating nicely with the rest of your outdoor vinyl.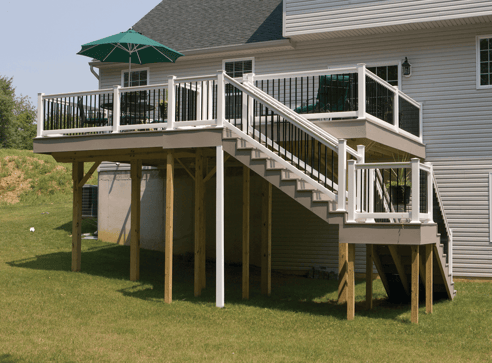 Post wrap
In our June blog post we talked about how vinyl post wrap can add class to your deck simply by giving the posts a cleaner look. Post wrap can also be used on any wooden newel post to minimize your maintenance and enhance the look of your porch railing, outdoor staircase, or deck railing.
No matter how you choose to use your vinyl and vinyl accessories, we know they'll beautify your outdoor living space for years to come!